You have probably heard of Curve Studios for their games such as Lone Survivor: Directors Cut and Stealth Inc. However this is completely unlike their other PlayStation Vita titles. Originally made for the PC, Curve Studios have lovingly ported the game to the Vita. I am so glad they did, because I have never experienced a game such as this.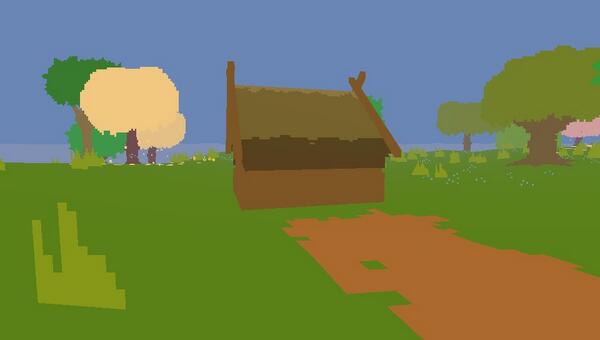 It is hard to even define it as a game. There are no objectives, no real characters, no plot. You just have to explore. You can go wherever you want, whenever you want. This sort of freedom is rare to find in any game, let alone one available to play on the go. You can't resist going back and seeing if you have missed something, or just going to explore a completely new area. It draws you back to it, just because you crave that experience. It is truly a unique and a breath-taking experience. It's not addictive, it just makes you feel inquisitive to find something new. Something I have yet to find on anything else on any console, yet alone the Vita.
The beautiful hand drawn graphics have an incredible charm, and they make the game more interesting and exciting to play. Exploring the world and seeing the pixelated sun set on the horizon is probably one of my most beautiful moments in gaming so far. This is the perfect game to play to relax and chill out, especially after a long day. If you have been busy all day and you want to just to calm down, pop some headphones on and play some Proteus. No other game has made me feel like this has.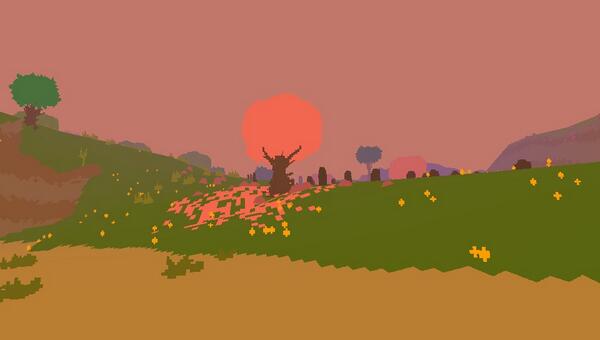 I like the fact that you can just explore and you don't need to be hindered by objectives or enemies. You can go after the trophies of you wish, but most of them you can get while exploring. I didn't get any of them when I played it although I did find some cool stuff like a house and I went and looked at the sun just as it was setting over the sea, which was an absolutely sensational moment.
Some might think that this is not really classed as a game. Maybe even think it shouldn't have been a game. I completely disagree. It deserves to be a game as it is completely unlike anything else. Not only does it deserve to be a game, it deserves to be in the Hall Of Fame. In a world of brown dull shooters and realistic games, this shines through as something completely different. This deserves a place on everyone's Vita, if only because it is completely unique. It is a surreal experience that everyone should go through. Even though there is technically nothing to do, that is only a minor niggle. This is probably one of my favourite games on the Vita so far.
9/10